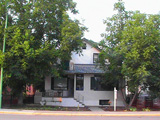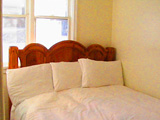 Kelowna Okanagan Lake Hostel
is a newly opened low budget accommodation alternative for smart travellers. It is located in downtown where shopping and lake view sightseeing are just minutes away! 6 minutes walking distance to the Waterfront Park by Okanagan Lake, 3 minutes walk to premium coffee shops and various restaurants, 2 minutes walk to the Towne Centre Mall and 1 minutes walk to Safeway. The ultimate location for staying in
Downtown Kelowna
for unbeatable prices!!
Kelowna Okanagan Lake Hostel
provides FREE wireless internet from the comfort of your own bed on your own laptop/computer.
We are family-friendly and we welcome both singles and groups! Room styles include dorms (female and male), private single, private Twin, private Double, private Queen, private triple rooms.
Self-catering facilities in the kitchen are also available for use free of charge! Our common room (lounge) is equipped with comfortable sofas and couches with an air hockey table and different types of board games for use.
We provide tourism information from our humble office. Please feel free to grab brochures from us about all the festivals, tours, events that is going on in Kelowna. Don't miss out the fun and go explore in this lovely city.
Opening Hours:
.
Telephone
:
(778) 484 5868
or each us on mobile phone at
(250) 899-3188
.
Payment Accepted
:
Cash, Credit Card, Debit Card and Paypal
.
Price Range
:
$26 to $169 CAD
(low or high season)
Currency Accepted
:
CAD only
In order to ensure all guests deserve comfortable rest without noise, the following hours are updated:
Kitchen Hours
: 7AM to 9PM
Garden Hours
: 6AM to 11PM
If a noise complaint is received, the fine will be charged to the guest at fault up to $5,000 CAD, imposed by the local police, not by the hostel.
Owner's Words
Travelling is also the Owner's passion. She travels often and knows exactly how difficult it may be to stay within budget. This is one of the reason that this hostel / bed & breakfast started in the first place. Quality and comfort stay is always one of the top priority she would like to provide for all of our guests. Kelowna Okanagan Lake Hostel wishes to provide the best and safe environment (while under budget) with comfortable beds and create a nice & welcoming atmosphere in the shared kitchen and dining room. Having the property situated next to Safeway brings another level of convenience to our guests. Guests can make use of our fully furnished kitchen and dining room, while breakfast is provided as a DIY style (pancake mixes, seasonal fruits, eggs, coffee and tea). Safety is also another major priority as this property has key entries to the main entrance doors and back door. This hostel stays in top notch clean condition with the OWner's personal touch. She wishes to update the interior decorations once the hostel makes sufficient revenue to support this. However, with the nature of low budget hostel, revenues becomes harder and harder to make. One day hopefully her wish will come true and guests from all around the world will see her passion to provide the best environment for everyone.